Complete batch of 446 students at IIM Lucknow got placed in just 3 days from the opening of Placement 2016 process with more recruiters reposing and reinstating the faith in the MBA education imparted by IIM Lucknow. Sales & Marketing and Finance are the major segments that have contributed 47%  of total job offers in the placement 2016 at IIM Lucknow.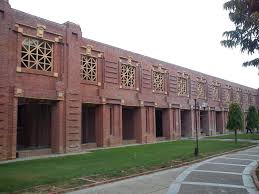 The large 30th batch comprising 446 students received more than 450 offers in the recently concluded Placement season 2016 at IIM Lucknow that again achieved 100% placement. More offers from 160 recruiters with higher packages witnessed the industry reinstating its faith in IIML as more number of past recruiters and first time recruiters participated in the placement process 2016. Another feature in the placement 2016 was the diversity of profiles offered to the students.
Key Trends in placement 2016
IIM Lucknow has a track record of 100% placement. Entire batch of 446 students of PGP class 2014-16 at this highly ranked B school has been placed with high salary offers. Number of recruiters in placement 2016 has increased to 160 from 144 last year. More than 450 offers were made to 446 students participating in the placement process 2016.
The first time recruiters included Avalon Consulting, BMW Group, Kotak Investments and Tata Sky among others while international profiles were offered by Equirus Capital and Olam International.
Top Recruiters
Top Recruiters in final placement 2016 at IIM Lucknow included ABG, Accenture Management Consulting, Amazon, Avendus, Flipkart, Hindustan Unilever, P&G, TAS and The Boston Consulting Group. Highlight of the placement season was participation of esteemed firms like Alvarez & Marsal, BlackRock, Advisors, MasterCard and o3 Capital.
Diversity of roles offered
43 first time recruiters visited IIM-L for placement 2015. Out of them 60 per cent made offers in the sales & marketing, finance and e-commerce sector.
Domain wise placement
25% of the batch was placed in Sales and Marketing domain followed by  Finance with 22%; Consulting with 21%; E-commerce with 15%; Systems/IT with 10% and General Management with 7% . 110 offers were made in FMCG/consumer goods/telecom & media, ABG and TAS remained the biggest recruiters in General Management domain.