The Final Placement process for the Class of 2016 of the Post Graduate Programme (PGP) in Management at IIM Ahmedabad has been successfully completed within three clusters with students being placed across 13 sectors and functions of their choice.
Placement Process
Firms were grouped into cohorts based on the profile offered, and groups of cohorts were invited to campus across different clusters. As in previous years, students were provided the flexibility of making "dream" applications to firms of their choice in a subsequent cluster even with an offer in hand. There were more than 100 dream applications this year. This gave students the flexibility and choice to build careers in sectors of their preference. This year, the students also had the opportunity to work under the mentorship of Centre for Innovation, Incubation and Entrepreneurship (CIIE), IIM Ahmedabad on their entrepreneurial ideas.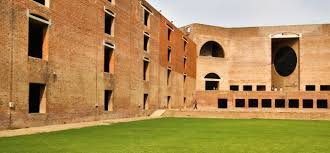 Sectoral overview
Firms from different sectors and geographies participated in the process at IIM Ahmedabad. Recruiters in the management and niche consulting domain included Accenture Strategy,
Alvarez & Marsal, A.T. Kearney, Bain & Co., McKinsey & Co., Monitor Deloitte, Roland Berger, Strategy&, The Boston Consulting Group, among others. Prominent recruiters in the investment banking and markets space include Bank of America Merrill Lynch, Citibank, Deutsche Bank, Goldman Sachs, JP Morgan, Kotak IB and Standard Chartered. Among the Banking, Financial Services & Insurance recruiters, Axis Bank, Bharti Axa and Yes Bank extended offers.
Sales and marketing roles were offered by the regular recruiters like Airtel, Disney, HUL, Johnson and Johnson, P&G, Reckitt Benckiser, Star India, Vodafone, Wipro, among others. The general management cohort saw participation from Aditya Birla Group, Tata Administrative Services, C.K. Birla, Mahindra & Mahindra and Wipro. The Internet & E-commerce space had recruiters like Amazon, Flipkart, Ola Cabs and Sprinklr. The technology cohort saw roles being offered by firms like Google and Microsoft.
Top recruiters
More than 110 firms participated in the final placement process in 2016. Firms which made the most offers on campus included Accenture Strategy, Amazon, Bain & Co., Flipkart, McKinsey & Co. and The Boston Consulting Group. Accenture Strategy made the most offers at the end of the final placement process with 18 offers. Among global banks, Goldman Sachs was the largest recruiter, having picked 7 students. In the sales and marketing domain, Star India offered 9 roles followed by Procter & Gamble with 8. With 7 offers, the Aditya Birla Group was the largest recruiter in the General Management cohort. In the Internet& e-commerce sector, Flipkart was the largest recruiter having extended 17 offers to students for roles in marketing, operations, product marketing and product management.
Entrepreneurship
IIM Ahmedabad has always encouraged students to take up entrepreneurship as a career and this year, 8students opted out of the placement process to work on their own ventures, under the guidance and mentorship of CIIE.
Yash Sheel Srivastava, the Recruitment Secretary of IIM Ahmedabad said, "The cluster process at IIMA has consistently encouraged students to assess career choices sector wise. It helps supplement other parameters like role, brand and salary. To that end, we initiated a system of 3 dream applications wherein a person could apply and sit for 3 more companies after securing an offer. This encouraged inter-cluster movement between major sectors like finance, consulting, marketing, core manufacturing and e-commerce.Over the past one year on campus, we have seen consulting, general management, international finance ramp up hiring, marketing has held steady and smaller internet firms have rationalised hiring. The cluster process has helped us not get concentrated in a few sectors."