Few years ago, Spa is a place that is known for only rich people. Today, even people in the middle income group are also heading towards them in order to reduce their pressures and to get peace of mind which is helping the spa business to gain its popularity. It is believed that the spa business in India will be witnessing a potential growth of 20-30% in the coming five years which is making several international companies to take a look and invest in India.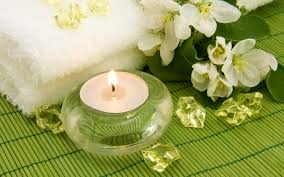 Recently it had been noted that men are more attracted and moving their steps into spa than women. To an extent, more people are in the age group of 25-30 spending more time at spa using various services like sun bath, spa diet etc. They claim that these activities at spa are helping them a lot in reducing the tension and pressure from their mind. In addition to this, various spa centers are providing complete wellness packages to lure youngsters that include yoga, workout sessions, spa treatment, food etc. Special menus were being designed by star hotels and other spa centers especially to attract men. Furthermore, some of the big hospitals like seven hills, Fortis are prescribing medical spa treatments and setting a new trend. They are offering special spa packages to the patients who are suffering from spinal cord related problems, spondylitis and other body pains.
Spa association of India has estimated a business turnover of Rs15000 Crore in the coming five years. Currently there are more than 2700 spa centers in India and 1000 more are expected to be launched in five years from now. In the present scenario, 70% of the spa business in India is occupied by domestic brands and remaining 30% is being serviced by international brands like mandarin spa, banyan tree, red door etc.  Apart from the rich and business class, Spa services are making their impact and becoming a part of the lives of middle class and upper middle class.
The main challenge currently faced by the Indian spa industry is lack of skilled workforce which is the main pillar for this business. There are also no specific recognized training centers for this and hence availability of human resources is less. From the customer point of view, there is no proper regulatory body for these spa centers to check and audit the quality services provided by them. Traditional ayurvedic services like panchakarma treatment were also catered and serviced differently at different places. Some of the illegal and illicit activities performed by certain people under the roof of spa is also throwing a challenge to this business.
The current industry wants government to take a step forward and introduce new schemes and add the spa business too in the existing policies. Industry is also making hopes that government should promote the wellness industry through various schemes such as Prime Minister's Employment Generation Programme (PMEGP) and Scheme of Fund for Regeneration of Traditional Industries (SFURTI).