The summer placement process for the Class of 2017 of the Post Graduate Programme (PGP) in Management at IIM Ahmedabad has been successfully completed within three clusters with students being placed across eleven sectors and functions of their choice.
Placement Process
The summer placement process was completed within 3 clusters. Firms were grouped into cohorts based on the profile offered, and groups of cohorts were invited to campus across different clusters. As in previous years, students were provided the flexibility of making "dream" applications to firms of their choice in a subsequent cluster even with an offer in hand.
There were close to 80 dream applications this year. This gave students the flexibility and choice to build careers in sectors of their preference. This year, the students also had the opportunity to work under the mentorship of Centre for Innovation, Incubation and Entrepreneurship (CIIE), IIM Ahmedabad on their entrepreneurial ideas in the Summer of 2016.
Sectoral overview
Firms from different sectors and geographies participated in the process at IIM Ahmedabad. Recruiters in the management and niche consulting domain included Accenture Strategy, Alvarez & Marsal, A.T. Kearney, Bain & Co., McKinsey & Co., Monitor Deloitte, Parthenon, Roland Berger, Strategy&, The Boston Consulting Group, among others. Prominent recruiters in the investment banking and markets space include Bank of America Merrill Lynch, Citibank, Credit Suisse, Goldman Sachs, HSBC, JPMorgan Chase & Co., Morgan Stanley, Standard Chartered and UBS. Among the Banking, Financial Services & Insurance recruiters, American Express, Axis Bank, Edelweiss, JM Financial, Reliance Anil Dhirubhai Ambani Group and Yes Bank extended offers. Sales and marketing roles were offered by the regular recruiters like Airtel, HUL, Mondelez, P&G, Reckitt Benckiser, Star TV, Vodafone, Wipro, among others.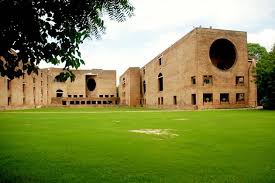 The general management cohort saw participation from Aditya Birla Group, Tata Administrative Services and Mahindra & Mahindra. The Internet & E-commerce space had recruiters like CarDekho, Flipkart, Ola Cabs, OYO Rooms, Rocket Internet, Snapdeal and Xiaomi. We had firms like Amazon and Microsoft in the technology space.
Top recruiters
More than 110 firms participated in the summer placement process in 2015. Top offer makers across clusters, with double digit offers each were Accenture Strategy, Aditya Birla Group, Amazon, Bain & Co., Flipkart, Goldman Sachs, McKinsey & Co. and The Boston Consulting Group. The Boston Consulting Group emerged as the highest offer maker at the end of the summer placement process with 19 offers. Among global investment banks, Goldman Sachs was the largest recruiter, having picked 11 students for roles in financial markets, investment banking and financial strategy.
In the sales and marketing domain, HUL and Johnson & Johnson made 6 offers each. Amongst general management firms, Aditya Birla Group made 17 offers, which was the highest. Tata Administrative Services and Mahindra & Mahindra made 8 offers each. In the technology sector, Amazon was the largest recruiter having extended 18 offers to students for roles in marketing, operations, product marketing and product management. Flipkart extended 10 offers and Snapdeal made 6 offers.
Entrepreneurship
IIM Ahmedabad has always encouraged students to take up entrepreneurship as a career and this year, 17 students opted out of the summer placement process to work on their own ventures, under the guidance and mentorship of CIIE. The number of students opting out to start out their own ventures has been increasing over the years.
Prof. Satish Deodhar, the Chairperson of the Placement Committee, IIM Ahmedabad said,
"It is noteworthy that about eighty students exercised their dream options in subsequent clusters, seventeen students opted for entrepreneurial internship, and that all three clusters were housefull with key market leaders from within their cohorts. This only goes to show that cluster system offers a better platform for double coincidence of recruiters' requirements and learners' likings."
Yash Sheel Srivastava, the Recruitment Secretary of IIM Ahmedabad said,
"The focus of the placement process at IIMA has always been to seek better career fit between students and recruiters. To that end, the placement process was kicked off by 6 speaker series spanning traditional fields like consulting and finance and upcoming fields like e-commerce and operations. To ensure better flexibility, we increased dream applications – which allows a student to hold offers from earlier clusters and sit for companies across other clusters to 2. Additionally, 45% of the firms released shortlists up to 15 days prior to the process. A combination of these factors encouraged students to make more educated choices which benefits recruiters and students alike."
Further details about the summer placement process will be released in an audited report, as per the Indian Placement Reporting Standards (IPRS), introduced by IIM-A in an effort to bring about greater transparency in B-school placements across the country. The IPRS report for 'Summer Placements 2015' will be released 6 months from the date of completion of the process, and the link to the report will be shared with all stakeholders, once released.