How do you define asset? Investopedia says that asset is a resource with economic value that an individual, corporation or country owns or controls with the expectation that it will provide future benefit and it also means a balance sheet item representing what a firm owns. But there is one more asset which is generally ignored by the business class because it is not listed in balance sheet but is equally important because without it no business could be sustained and that is the-Human Capital. Human capital is intangible and cannot be directly purchased or sold and for this reason, it does not get much financial press.
Human capital is a measure of the economic value of an employee's skill set. The concept of human capital recognizes that not all labor is equal and that the quality of employees can be improved by investing in them. The education, experience and abilities of an employee have an economic value for employers and for the economy as a whole. It is about the skills of the employee that bring economic value to the business. A survey by the SHRM Foundation and the Economist Intelligence Unit revealed a finding that people management is the major challenge that the organizations are facing. Moreover, the World Economic Forum recently commented that talent, not financial capital, would be the key link to "innovation, competitiveness and growth in the 21st century." There have been various emerging trends in this field and Deloitte's has listed out 10 trends in Human Capital and has clustered them in 4 broad categories:Leading, Engaging, Reinventing andReimagining.
The 10 major trends being focused in this study are:
Leadership: Why is it a Perennial issue?
Learning and development:Into the spotlight
Culture and engagement: Its impact
Workforce on demand:Are you ready?
Performance management:The secret ingredient
Reinventing HR:An extreme makeover
HR and people analytics:Stuck in neutral
People data everywhere:Bringing the outside in
Simplification of work: How can it be done?
Machines as talent:Collaboration, not competition
Employees today want to be a part of an organization that offers a positive and meaningful environment. The employee engagement depends upon whether an organization is able to lead, manage, develop and inspire people, so employee engagement is an important factor that could actually plays an important part in people continuing with company and being a human capital in true sense. The study found that only 40% of the employers felt they had good employment engagement programs. A solution to this issue could be through the alignment of corporate purposes with personal goals of an employee.
The second important question is regarding the training and development aspect as there is a skill gap and so there is a major challenge in getting the right person for the right job. Increasing number of employees prefer new methods like online training over traditional methods of training but 60% of the employers admitted that they are currently unable to provide the training using advanced media, social media, mobile devices. So for matching with the pace of this tech savvy generation it is very important that employers make use of the online tools to train and engage with the employees.
The role of analytics in HR is an important dimension of HR today as it helps the organization in getting better insight into employee performance and helps in better prediction of employee retention and engagement. Companies that excel in talent and HR analytics can be positioned to out-compete and outperform their peers in the coming years.
A continuing lack of progress in addressing what has become a perennial organizational challenge: leadership. In today's competitive business environment and rapidly evolving world of work, organizations should continuously develop a robust portfolio of leaders who are ready to engage employees, push forward growth strategies, drive innovation, and work directly with customers. Companies that fail to invest continuously in the leaders of tomorrow may find themselves falling behind their competitors. It is very important to have a talent pipeline and grow the talent organically within the organization so that when there is a leadership crisis we have people who can take the lead and take leap and fill the gap.
With the advent of sophisticated technology need forcontingent workers will be increasing in the future so managing this complex workforce effectively and with greater sophistication requires new, integrated relationships across HR and procurement, as well as with business leaders. So Companies should be taking a more sophisticated approach to managing all aspects of the workforce, including the hourly, contingent, and contract workforce. They should focus on retaining highly talented individuals as it is very important to retain and engage them because they will have a bigger role to play. Companies should think broadly about how their HR programs, strategies, and analytics tools which could be applied not only to full-time employees, but also to contingent and part-time workers and should come up with better strategies.
Many companies are getting away with traditional performance appraisal for example a lot of them have done away with bell curve method and are now coming up with Innovative new performance management models which are now becoming  imperative as businesses modernize and improve their talent solutions. Companies leading this transformation are redefining the way they set goals and evaluate performance, focusing heavily on coaching and feedback and looking for new technologies to help make performance management easier. Today's organizations should closely examine their performance processes and push toward simplification and strengths-based assessment and coaching. The days of traditional appraisals and forced ranking are coming to an end; performance management is now a tool for greater employee engagement.
Companies are moving beyond talk to action, revisiting the required capabilities of the HR function, building HR universities, and modernizing relationships with internal business partners. But do HR organizations have the right capabilities to meet business needs?To put it bluntly, HR often cannot keep up with the pace of change in business. HR needs to raise its game by aligning its skills and capabilities with the organization's overall business goals. As HR pursues its own makeover, its strategic role must also change to meet the intense pressures of today's business environment.
HR and talent organizations are expanding their HR data strategies by harnessing and integrating external data from social media platforms and other external sources. This data can comprise a critical part of a company's strategy to understand its employment brand, identify strong candidates, understand employee engagement, and predict and try to reduce flight risk. This year, organizations should upgrade their focus on the use of external data within HR, as it has become a fast-growing part of the HR analytics strategy.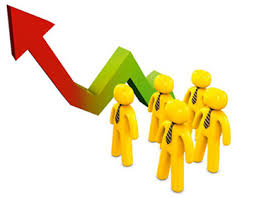 Technology, globalization, and compliance needs continuously add complexity to work. Left unaddressed, this can lead to an organizational environment that damages employee engagement, lowers quality, and reduces innovation and customer service. At the same time, technology and design thinking are converging in a way that can offer significant opportunities to get ahead of the curve. Business and HR leaders should put "simplification" on the agenda for 2016 and focus on individual, organizational, and work-specific programs that reduce complexity and help people focus on what really matters.
Cognitive computing technologies are now able to perform many tasks once considered solely the domain of humans. Speech recognition, visual perception, sensor technology, and artificial intelligence are all converging to produce machines that talk, see, read, listen, and even learn by watching videos. What does this mean for the workplace?Business and HR leaders should look beyond the alarmist hype of predictions that employees are doomed to be replaced by thinking machines and advanced robotics. HR's role should be to focus on the opportunities cognitive technologies offer through collaboration between people and machines to help make companies more efficient, productive, and profitable, and jobs more meaningful and engaging. Both business leaders and HR professionals should seize this opportunity to think creatively in helping their organizations take full advantage of emerging cognitive technologies. There are other aspects on which focus is equally necessary if industry really wants to harness the human capital:Moving HR from a transactional to a transformational role within the organization.
Dealing with the growing complexity of legal compliance is also one other important aspect as it is important that organizations comply with labour laws if they really want to avoid legal hassles. Compliance is not just limited to labour laws but even during recruitment there are certain things that should be kept in mind  like background verification and other legalities because if we don't we comply there is a high probability that we may end up recruiting the wrong person for the organization.
So if an organization can take care of all these aspects then it can truly harness the human capital.
The article has been written by @rahul_kumar_majee and Pulkit Priya. They are currently pursuing their MBA from Xavier Institute of Management, Bhubaneshwar.
Latest posts by Rahul Kumar Majee
(see all)
Tags:
consulting
hr
human resource