Dear Readers,
We at HRidhaan, believe that HR is not just an intuitive field and is imperative to encourage it as a systematic body of knowledge. Human Resources have evolved from being a support function to one of the key drivers of an organization's success and organizational change.
Keeping in spirit the driving principle of Human Resources to foster and further the "human" in human resources, HRidhaan, take extraordinary pride in bringing you the first edition of "Consilium", the HR magazine of IIM Raipur. The magazine received an overwhelming response from the industry and academia alike with articles from over 20 B-Schools in India. This magazine indulges to the needs of all the HR Professionals and HR enthusiasts to take the discipline higher through continuous and collaborative learning. It goes out to all the pioneers who have a dream in their eyes and encourage others to share it.
While the importance of having a robust workforce has always been implicitly accepted,linking it to the strategic pursuits of an organization is a recent development. The Cover Story " Strategic Workforce Planning: A Cheat Sheet for Startups" attempts to highlight the importance of Shaping workforce planning of a startup with its organizational strategy to meet the firm's long term objectives.
Our section "Articles" covers insights from various B-School students on the theme "Strategic Workforce Planning" and related aspects. "Students Corner" talks about students' experiences in the industry and how it is different from the life in a B-School.
"Industry Speaks" and "tête-à-tête" gives insight from industry professionals and ponders upon the discipline of HR from the industry point of view.
This magazine is an endeavor to unite a gathering of like-minded experts and utilize their astuteness and imagination to improve the nature of commitments and investigate new plans to make this magazine keener.
Please send in your feedback and suggestions at hridhaan@iimraipur.ac.in
Happy Reading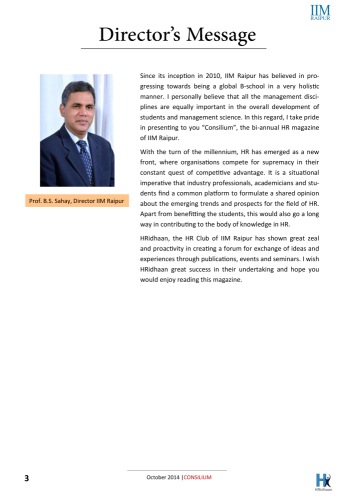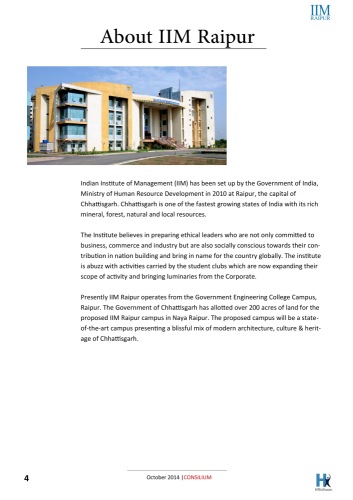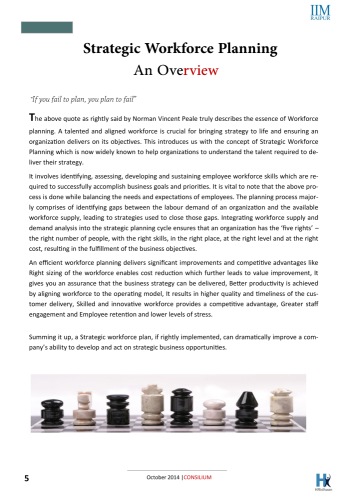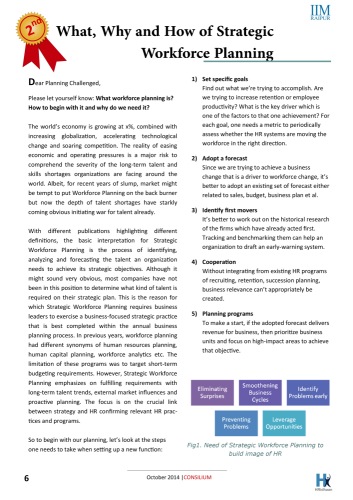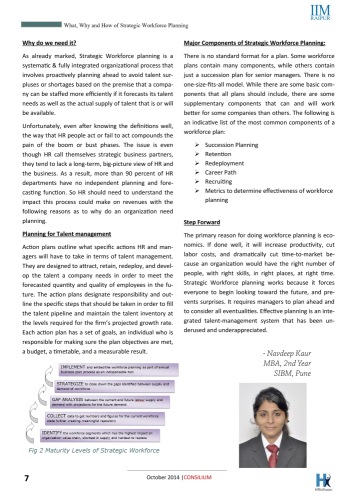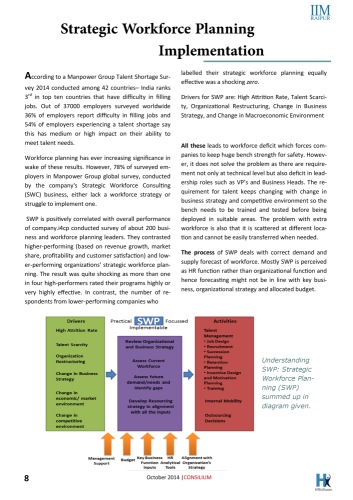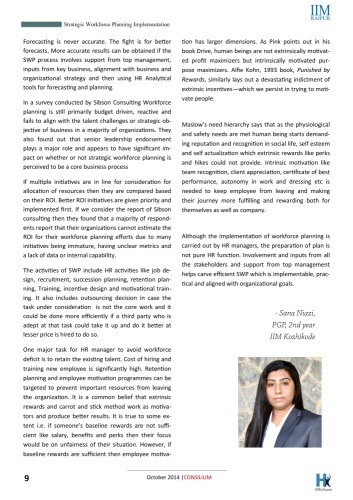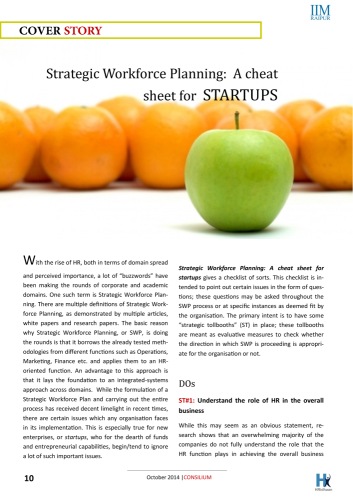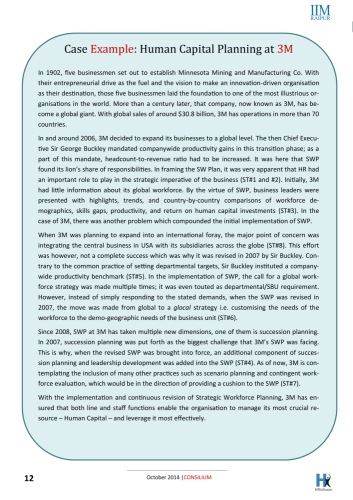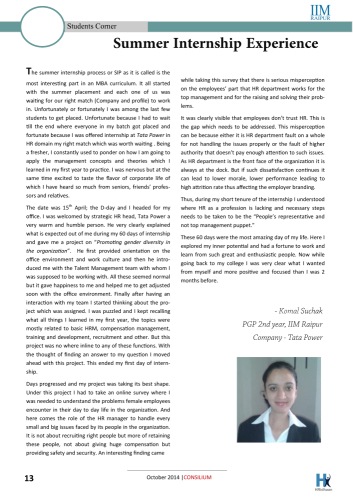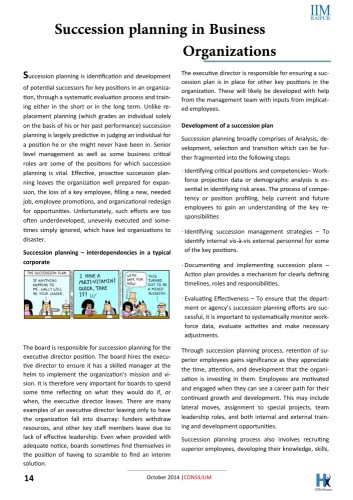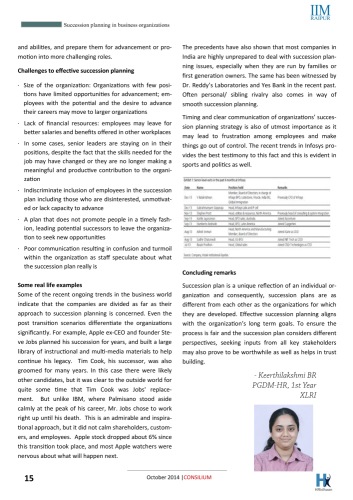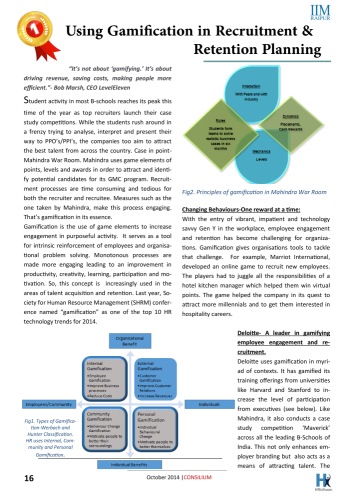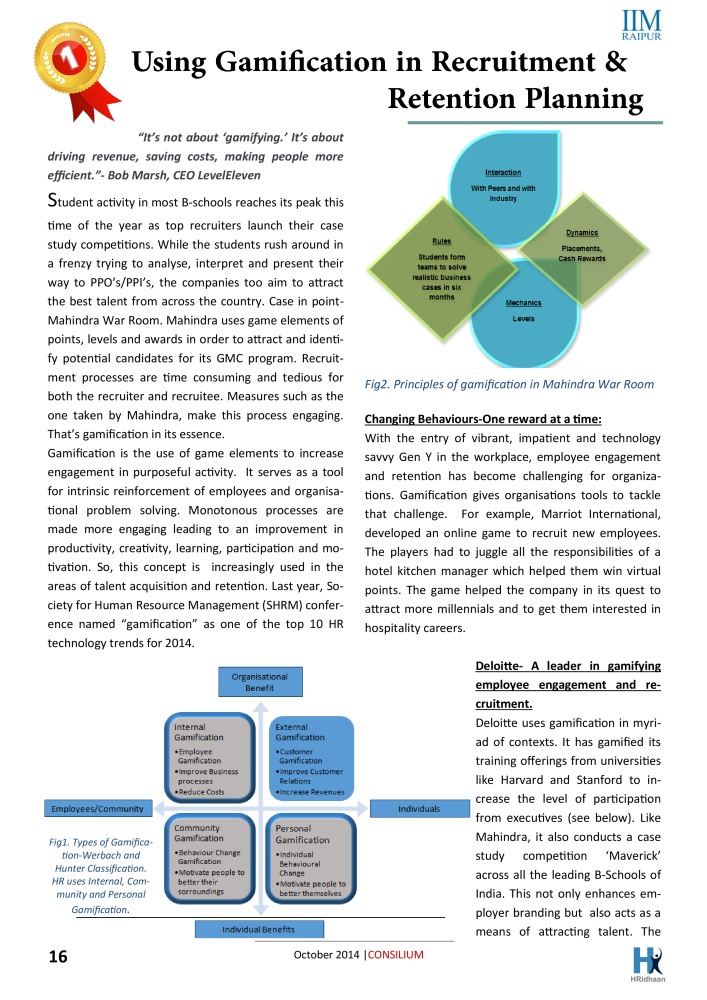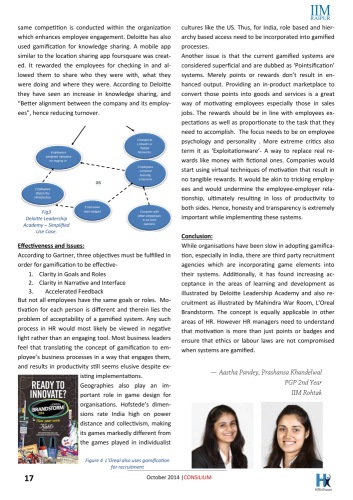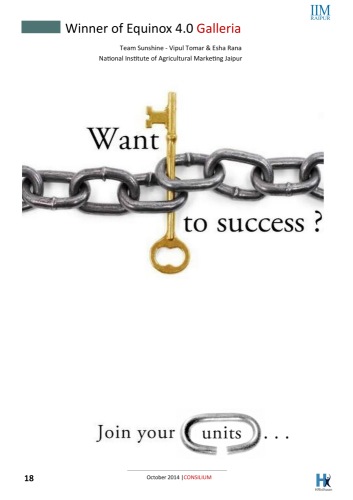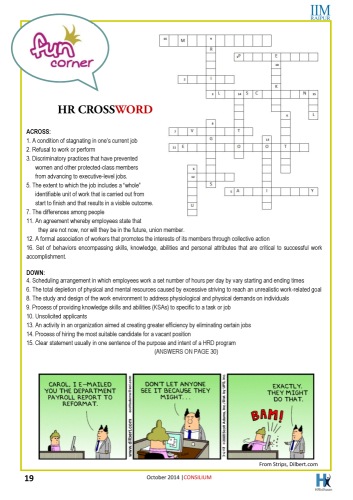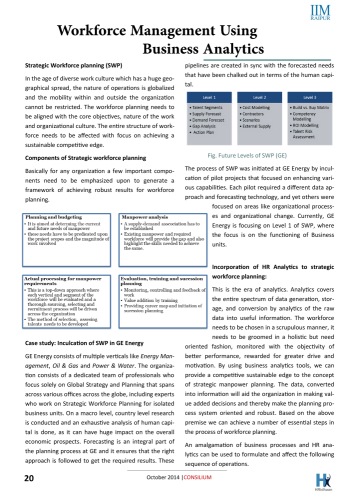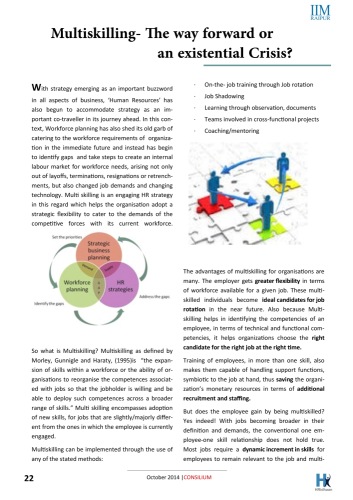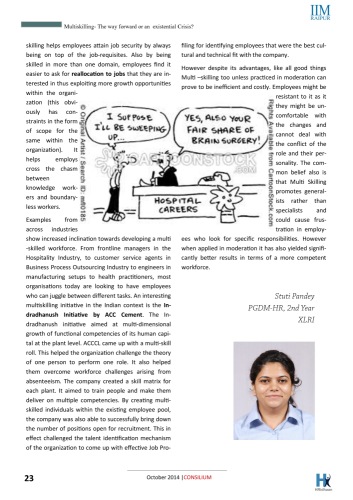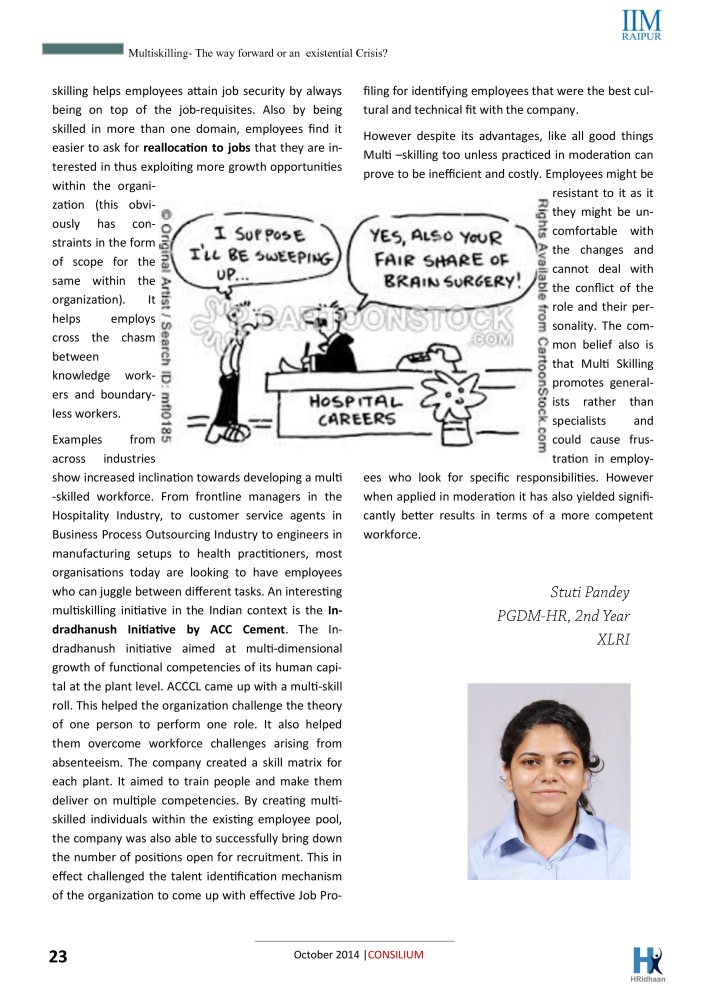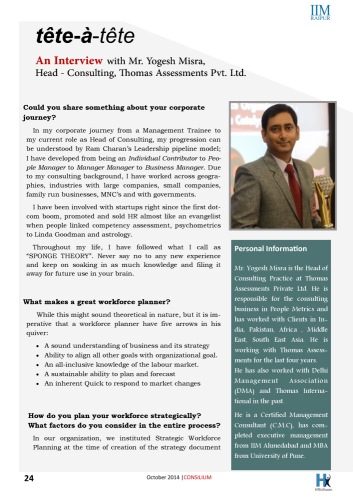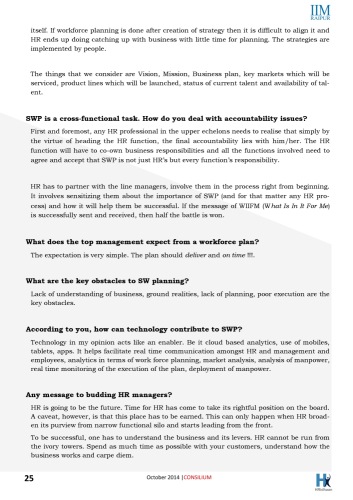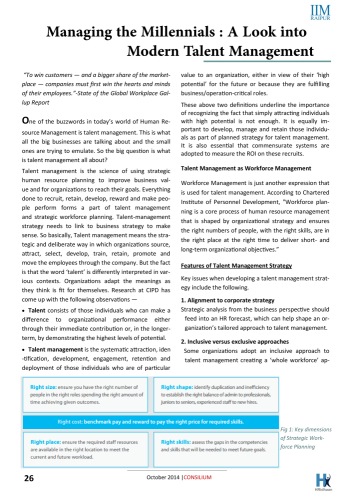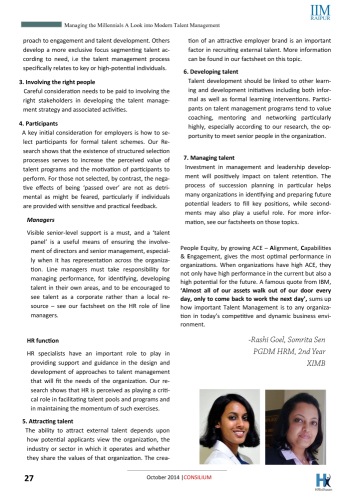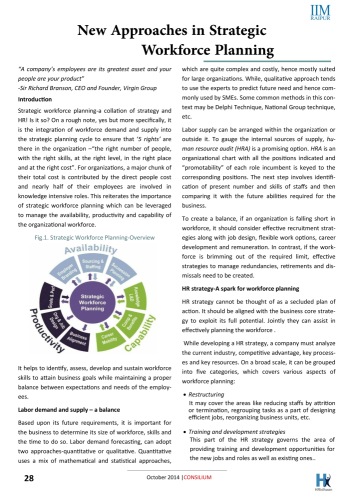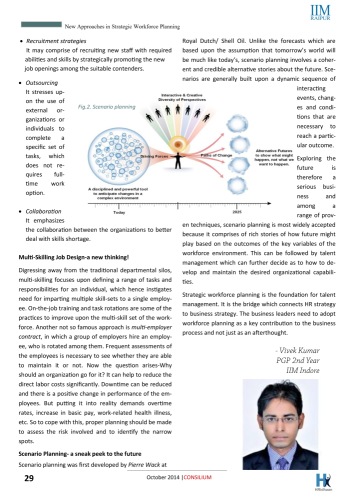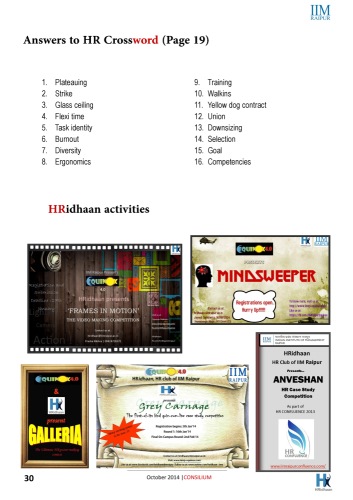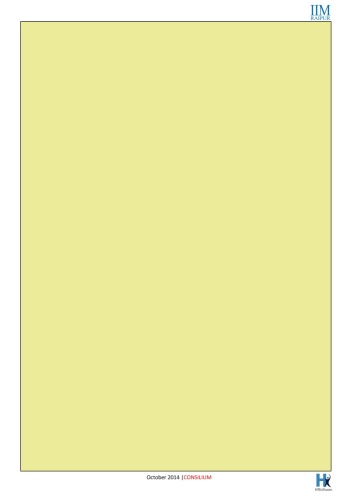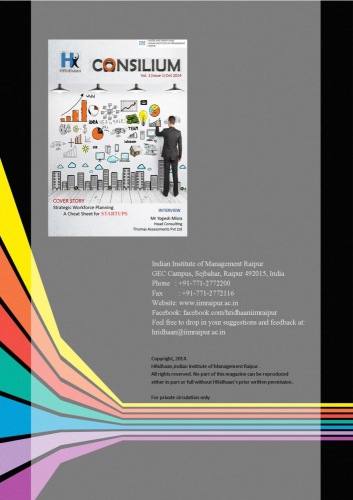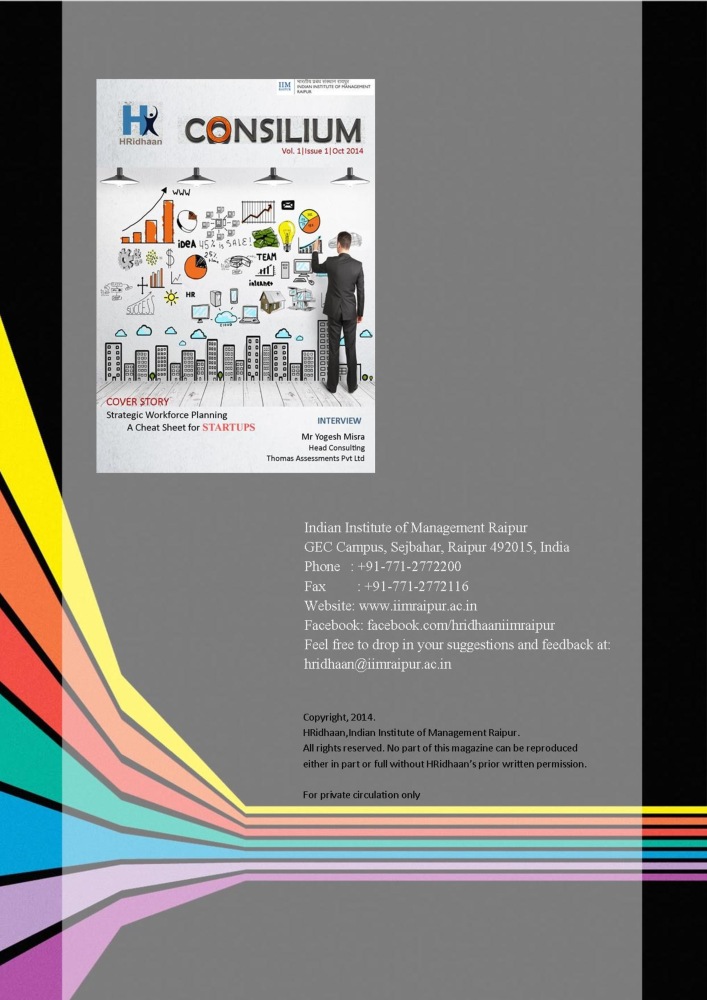 You will love reading: Does CSR exist?. Must read article Cracking SNAP 2014.